Web development has become one of the most demanding fields in recent years. This increasing rise has created a great scope for employment. More people are interested in working as web developers. Web design and development are crucial factors for social media and other digital platforms. To get certification for web development you need to know the basics of web development first.
The demand for an experienced and skilled web developer is growing. This has increased the importance of obtaining certification in web development. Even if you are an expert web developer, you may need certification to succeed. Beginners also need to enhance their skills through web developer certification. This article will offer valuable information about popular web development certifications.
A certified web developer has up-to-date skills and knowledge of web design. If you want to pursue a career as a web developer, you may consider getting one of these certifications. As a developer, you must pursue the right certificate. A web developer can work as a front-end developer or a back-end developer. There are also full-stack developers. You should choose the certification course based on your area of mastery.
Types of Web Development Certifications
There are many types of certifications for web development. We can divide Web Developer Certifications into industry-specific certifications and vendor-neutral certifications. They cover a broad range of skills.
Industry-Specific Certifications
Major technology companies often introduce their products and technologies in the market. So, they offer industry-specific certifications. These tech companies design these certifications to show proficiency in their specific products. Many tech giants are now providing developers with certifications. These certificates improve skills in their products. Some of the most recognized industry-specific certifications are:
Microsoft Certified Solutions Developer (MCSD)
Microsoft offers this web development certification program. It helps to build proficiencies in web applications using Microsoft technologies. These technologies include ASP.NET, HTML5, and JavaScript. MCSD is one of the most acceptable certifications. It is well-recognized by employers. This certificate adds great value to a developer's skills.
Oracle Certified Professional, Java EE Web Developer
Oracle provides this web development certification program. It is best for the Java developers. These developers usually use JavaServer Pages (JSPs) and servlets to create web applications. It demonstrates skills in Java EE technologies. This certification has a great impression on the Java Development Community.
Adobe Certified Expert (ACE)
Some developers use Adobe software such as Dreamweaver and Flash. ACE is designed for them. This certificate is a mark of excellence in the web development professionals.
Vendor-neutral certifications
This certification also shows mastery in web development concepts and best practices. Some of the most popular Vendor-neutral certifications are:
Certified Web Developer (CWD)
The International Webmaster Association offers this certification. It provides advanced knowledge of HTML, CSS, JavaScript, and PHP.
Certified Internet Webmaster(CIW)
ProSoft Learning has designed this certification course. CIW enhances web developer knowledge in different aspects. This certification enhancement is well-regarded in the web developer industry. It can boost your career prospect as a web developer.
You can divide web developer certifications based on web development categorization. We can classify them into 3 different categories:
Front-End Web Developer
Front-end web development deals with the user interface. In simple terms, they handle the outlook of the web page. Many institutions offer specific certifications for front-end developers. For example, HTML certification courses and CSS certification courses. Some offer separate front-end web development certificates.
Back-End Web Developer
Back-end developers deal with the performance of the web page. The back-end developer's certificate includes cloud hosting and API. It also covers Python programming and other back-end tools. Meta and IBM offer back-end developer professional certificates. There are some others as well with back-end skill certification.
Full-Stack Web Developer
A full-stack web developer works with all sorts of web development techniques. A professional certificate increases skill and acceptability. Different organizations provide full-stack development courses with certification.
Benefits of web developer certifications
Obtaining web developer certifications has many benefits. They will increase your acceptability in the market. A professional certificate is not mandatory in a web developer job. But it will ensure better career prospects for you. Some of the significant benefits are as follows:
Opportunities in the job market
Web development is a growing industry with huge possibilities. Web development jobs are really competitive. A web development certificate can give you an edge over other candidates. Employers prefer competent developers with coding skills. A certificate can provide tangible proof of your skills and mastery.
Enhance professionalism
Web developer certification enhances your credibility in the industry. It also increases your professional reputation. Obtaining certificates shows a commitment to ongoing learning and development.
Avail specialized training and resources
Many certifications need candidates to complete specific training. Web developers certification programs can give you access to exclusive resources. They can get access to webinars, training materials, and networking opportunities. It can help you to stay up-to-date on the latest practices in the industry.
Enrich your Portfolio
To achieve certification, you need to do different web based projects. These projects will improve your practical knowledge. Most importantly, you can add them to your portfolio. They will lift your portfolio.
These are some of the common benefits of becoming a certified web developer. There are other advantages as well. These make the certifications worthy.
Difference between Web Developer Certification and Bootcamp
The Web Development industry is growing fast. Having a certificate would increase your credibility. Both professional web developer certification and Bootcamp increase proficiencies. But there are certain differences between them.
They may not be prepared for the same target audience. Web development bootcamps are short courses targeted mostly to novices. There are some advanced courses as well. Professional certifications are for experienced developers.
Beginners can get the basic knowledge from bootcamps. It helps them to enrich their portfolio for a better career. Certifications offer to enhance your knowledge in a specific area.
You need to sit and pass an exam to get your certificate. This may not be required for web development bootcamps. Bootcamps are mainly short-term training programs. You need to maintain standard necessities in certification. Both of these programs help developers to enhance their skills.
Skills required for web developer certification
A skilled person can provide better services than others. Though the web development sector is growing fast, there is a shortage of skills. A Web developer needs certain skills to do their tasks. Many people are now showing interest in this sector. But, there is still a gap between skill needs and existing skills. You need to have some aptitudes and skills to become a certified web developer.
Some basic and common skills will help to achieve a web developer certificate smoothly. For example, you need to have proper computer literacy knowledge. You also need numerical and logical abilities. Some of the essential skills required for web developer certification are:
You must have proficiency in basic programming languages. For example, HTML, CSS, and JavaScript. You must know how to write well-structured code.
Developers should have proper knowledge of website design principles.

While developing a web application, you may need to use a database. So, it is important to be able to work with databases.

You must understand the web development frameworks. You will be able to do project-based work with this.

By developing these skills, you will be able to successfully gain your certification. And these will lead to prospective career growth.
Steps to Obtain Web Developer Certifications
Certification increases the credibility of a web developer. There are a few steps that you need to follow to achieve those certifications. You need to research the details before stepping forward. Steps could vary depending on your requirements. Here are some basic steps that you can follow to get your developers certificate:
Identify relevant certification
There are tons of web development certification programs available. It may confuse you about which one to choose. So, the first step is to identify the relevant certification. You need to select a certification connected to your career goals. Consider the technologies you most often work with.
Consider the projects you handle in your work. The program must be closely aligned with your professional interest. Then you will be able to choose the right program for yourself.
Meet certification requirements
Most web development certifications have certain requirements. To enroll in a certain program, you need to find out the requirements carefully. There are certain requirements such as having enough knowledge of programming languages. Also, the program may need you to complete specific training. Some of the developer's certifications demand a specific amount of skill proficiency. You need to make sure that you meet all the requirements to enroll in the specific program.
Prepare for the certification exam
Preparing for a certification is a challenging job. Once you meet all the requirements for the program, you need to start your preparation. There are different materials and resources available. You can get them both online and in hard copy. You can buy textbooks and prepare study materials.
There are also online courses available where you can enroll. These online courses will give detailed ideas to prepare for the certification exam. You can attend training sessions. One of the main keys is to practice the sample exam questions.
Practicing more and more sample questions will help you overcome any errors. It is crucial to prepare yourself properly before the exam. Proper preparation will give you the confidence to attend the exam.
Take and pass the certification exam
You must register for the certification exam. Make sure to register by the due date. Double-check the date, time, and location of your exam. Arrive early at the exam center. You need to check all the materials to avoid any uncertain events. Then the most important thing is to take the exam confidently. Adequate preparation will help you a lot to attend and pass the exam.
The whole process of obtaining a web development certificate may seem quite difficult. Once you achieve the certificate, you will get the benefits of it. It will create a favorable environment for your career progress.
Cost of achieving web developer certification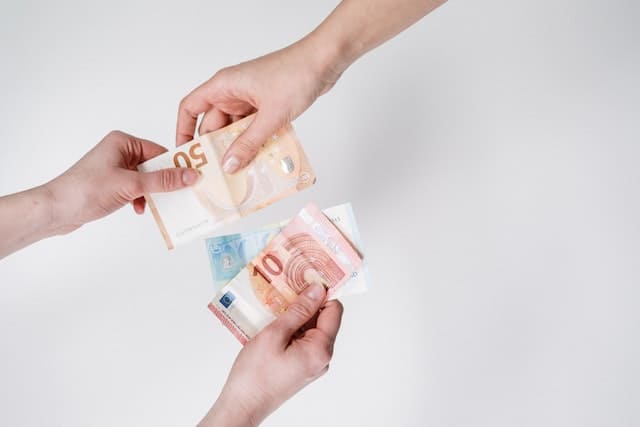 The cost of web developer certifications significantly varies depending on the platform. Some of the common certification programs offer free web development certification courses. But, most web developer certifications require fees. You need to pay a few hundred to thousands to get those professional certificates. Some of these certifications are quite expensive but worth it.
Some of the programs accept monthly installments or fees. So, you won't need to pay the whole amount at a time. Web Developer certification could cost you a good amount of money. But, these certifications are highly worthy for better career growth. They enrich your portfolio and draw the attention of potential employers. These certification programs are an investment toward a bright future.
Resources for Web Developer Certification
To prepare yourself for the exam, you need to collect resources. There are so many resources available. You can study and practice from these resources. Some useful resources for web development certificates are:
Study guides and materials
Some professional certifications have study guides. Candidates can study from them to prepare for the exam. These study guides show information about the exam format and question patterns. You can also practice sample questions. There are third-party guides also available for certification programs.
Online courses
Online web development programs are very popular nowadays. People can prepare themselves through these courses. They don't need to go anywhere or attend any class. They can simply just enroll in online courses. It is a great way to enhance your knowledge.
Online courses have specific study materials for the certification exam. You can also look for online tutorials. These tutorial videos will give you tips and techniques regarding the exam. There are many well-recognized online platforms for web development courses and tutorials. For example, Udemy, Coursera, and some others.
They have a vast range of online materials. They offer online courses and tutorials on web development. Recently people rely on online a lot. It gives them easy access to thousands of resources.
Networking
Networking is very crucial in today's professional world. Through networking, you can meet new people with the same career prospects. You can network with professional associations of web development. They can provide valuable resources.
You can get support from those professional groups. Some of the well known professional associations offer web development professional certification as well. International Web Association offers the Certified Internet Web Professional (CIW) program.
There are many resources available for you to get a web developer certification. You need to identify the most relevant sources. This will help you to get the appropriate resources for your desired certification. You need to work on those resources to avail the maximum benefits.
Best Web Development Certifications
Web Developer Certification is an excellent way to showcase your skills. For aspiring web developers, there are many certification programs available. These can help devs to build their skills and knowledge. This certification will help you to stand out in the job market. You don't need a computer science degree to get those certificates.
Web Design for Everybody
The University of Michigan offers this certificate program. This is designed for novices. It gives you basic ideas about web development. You will learn the uses of programming languages. This course enables you to use HTML, JavaScript, and other common languages.
The course duration is generally 6 months. It has time flexibility. If you can't attend full time, you can attend part time. This course is quite expensive. Users can give a 7-day free trial. After that, you need to pay a certain monthly fee.
This certification includes 5 courses. The courses include-
Introduction to HTML5. This is a 3-week course. It introduces people to basics. They don't need any prior experience in IT or coding to attend this course. This is an introductory course. This program starts with this course. Then other courses complement more in depth knowledge of web development.

Introduction to CSS3. This is a 4-week course. Cascading Style Sheets enrich the web page with a unique design. You can create customized layouts. They make the web page more colorful.

Interactivity with JavaScript. Interactivity is one of the crucial factors if you want to improve your website. This course introduces the basics of JavaScript language. This course focuses on looping, variables, and function.

Advanced styling with Responsive Design. This course takes 4 weeks to complete. This course offers more detailed knowledge of CSS3.

Web Design for Everybody Capstone. This 6 weeks course is the final one to develop a professional portfolio. After completing this course students will have more advanced knowledge of web application design.
This program complements your portfolio a lot. You can achieve your developer's certificate with this course. It will enrich your portfolio.
IBM Full Stack Cloud Developer certificate
IBM offers a full stack cloud dev certificate. It includes both front end and back end web development. This course is appropriate for beginners as well as intermediate developers. It incorporates cloud computing. This course will allow you to start your career as a full stack web developer. This course starts from the basics, so you don't need to have any prior experience.
IBM's full stack development certification covered the basics of cloud computing. These basics include cloud native practices too. You will be able to use GitHub to work on different web development projects. This web certification course provides hands on experience using HTML, CSS, and JavaScript. This course takes 13 weeks to complete. You can take more time if needed.
Google UX Design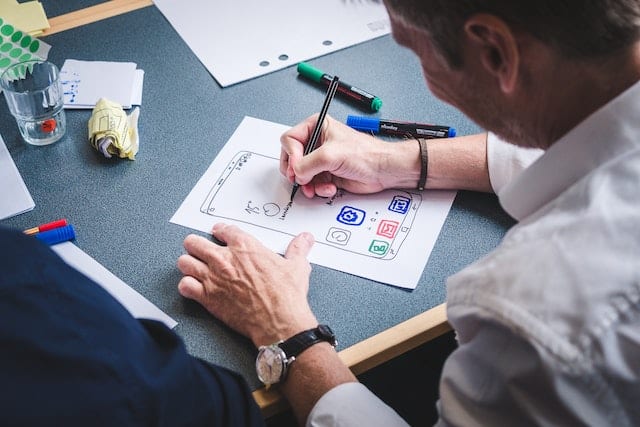 UX design is an extraordinary skill to enhance your career as a web developer. It adds great value to your portfolio. Developers can create better web applications with the help of this. Google offers the " Google UX Design Professional Certificate".
This course provides basic knowledge of UX design. It is a novice program. This course is offered in collaboration with Coursera. Coursera is an online learning place. It offers highly recognized online web development courses.
The Google UX Design Professional Certificate program includes several courses. These courses cover various aspects of UX design. These courses cover prototyping, user research, and design thinking. You can complete the course within six months. You can extend the time if required. Expert Google UX teaches these courses with videos and hands on projects. After completing the program, candidates receive certificates.
The Google UX Design Professional Certificate creates new scopes. It enables potential web developers to pursue a career in UX design. It enhances UX design skills. This certification course provides a comprehensive understanding of UX design principles and techniques. It is well recognized and accepted by industry professionals.
Springboard Software Engineering Certification
Springboard Software Engineering Certification is one of the most acknowledged web developer certification programs. This software development course is for intermediate developers. You need primary coding skills in web development and JavaScript.
This software development program provides a range of resources. It includes one-on-one mentorship and personalized career coaching. It gives access to a community of peers and industry professionals. This software engineering certificate validates your skills and mastery in software development. It shows web devs' qualifications to potential employers.
This is a competitive software engineering program. You need to go through an extensive admission process. It requires you to submit an application, attend an interview, and a skill survey. The usual duration of this software engineering course is nine months. This duration helps learners stand out in a competitive job market.
MIT Full Stack Development Certification
Massachusetts Institute of Technology offers one of the most prominent certification courses for web development. MIT Professional Education division provides this full stack development certification. This program includes front end and back end web development, databases, and application deployment.
You will learn to develop a web application using the MERN. MERN stands for MongoDB, ExpressJS, React, and NodeJS. Learners work on real world projects throughout the program. These web development projects allow them to apply their skills on different projects. It helps to build a strong portfolio. MIT instructors usually conduct these courses with modern resources.
This full stack development program is well recognized by industry professionals. The duration of this course is 32 weeks. It covers almost all the aspects of full stack web development practices. This course provides individual feedback to the students with their projects. One of the key advantages of this course is the hands on projects published on GitHub. Students can enrich their web dev resumes with these projects.
MIT Full Stack Development Certification is quite expensive. The cost of this course is nearly $7,000. MIT offers students loan and monthly installment benefits. Though it is quite expensive, the value of the certificate is worth the cost.
W3C professional certification for Web Development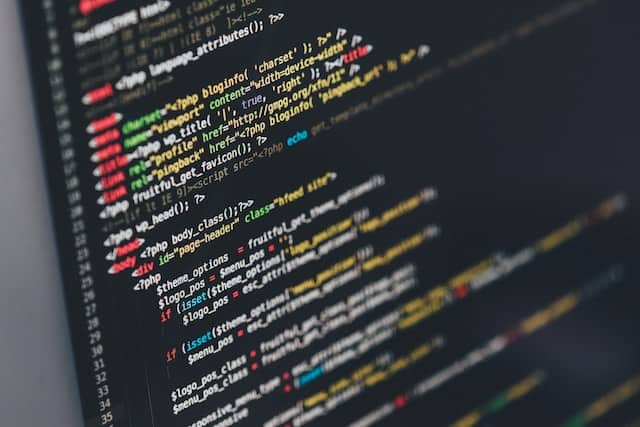 This is one of the best web development courses for front end developers. It gives basic knowledge of front end web development. The World Wide Web Consortium (W3C) offers this certification. It helps devs to create interactive web pages.
The certified front end web developer certification provides a basic understanding of front end languages. You can learn basic concepts of HTML, CSS, and JavaScript. This program consists of 5 courses.
These courses include CSS basics and basics. It provides a detailed understanding of the CSS box model. The CSS box model represents how the elements on a web page are shown. It also covers HTML5 basics and apps. And the last course adds a JavaScript introduction. e includes Javascript Introduction. You need to attend a certification exam to achieve your certificate.
This certification exam for web development consists of multiple choice questions and a practical exam. In this candidates must show their ability to create a web application. And this application must meet W3C standards.
W3C professional certification cost nearly $895.50. But you can get a free trial before paying. This certification is designed for novices. It is highly acknowledged by employers. It is a self paced program. You can complete it within 7 months.
Cornell Certification for Web Development and Design
Cornell's certification program is best for web development professionals. Cornell's School of Continuing Education and Professional Studies offers this program. This web development training helps devs to gain mastery in designing web applications. This is an online course for novices. This Cornell-certified program is particularly accepted by industry professionals.
This is a three to six months course. It offers several online courses. These courses include basic programming languages. This web designer certification enables web designers to design interactive web pages.
This certificate cost around $3,600. You can pay the full fees at a time. You also have options to pay with three months or six months installments. Can pay the total fee divided on a monthly installment process.
These are some of the best and most widely accepted web developer certifications. There are some other well known certificates as well. For example, Meta offers both front end and back end web developers certifications.
BrainStation also provides web development programs. The University of California delivers a certificate on introduction to web development. These certificates are quite famous and accepted. You need to find the right program for yourself. Web devs and designers want to achieve these certificates to boost their careers.
Conclusion
It is not compulsory for web devs to have professional certificates. But, getting a certificate will provide them with more career prospects. Certification in web development is a great way to increase your credibility. It opens new doors to the potential job market. There are a variety of web developer certification programs available. You can select the certification based on your career expectations. Pursuing a can help you to stay up to date with the latest tools in the field. It also provides special web development training and resources.
It is important to identify the related certification for your goals. You need to fulfill the requirements to get your certificate. Then you must take proper preparation for the certification exam. Resources are available both online and through direct materials.
Getting a web developer certification is a valuable investment for your walk of life. It provides you with skills and knowledge in your area of mastery. These certificates lead to an exciting and dynamic web development career.