Web development has become an integral part of our digital world. It offers immense opportunities for individuals with the right skills and knowledge. The Udacity Web Development Course can help you to create dynamic websites. It can also help you to develop innovative web applications. 
Master the art of web development through a comprehensive and interactive learning experience. We will explore the unique functions and benefits of the Udacity course. We will share insights from coaches and success stories from past students. 
Discover how this course equips you with practical skills and industry aligned knowledge. Additionally, we will delve into the job support provided by Udacity. You can compare it with other similar courses once you know about Udacity. Don't miss this opportunity to unlock your web development potential and pave the way for a successful career.
Facts to Know About the Udacity Web Development Course
Course Structure and Duration
You can expect a well structured and engaging learning journey from Udacity. The course is self paced. It allows you to learn at your own convenience without the pressure of strict deadlines. The length of the course may vary depending on your learning speed and commitment. However, it typically takes around 3 to 6 months to complete.
Target Audience and Prerequisites
The Udacity Web Development Course caters to a diverse range of individuals. Whether you're a new or an experienced developer, this course can meet your needs. It provides a solid foundation for beginners. It also offers advanced topics for more experienced learners.
You do not have to have programming knowledge for this course. Having a basic understanding of HTML, CSS, and JavaScript would be beneficial. This will help you grasp the concepts more effectively. This will also help to make the most of the course materials.
Key Topics Covered in the Course
The Udacity Web Development Course covers a wide range of essential topics. It ensures you acquire a comprehensive understanding of web development. Some of the key areas covered include:
Front-End Development: Learn the fundamentals of HTML, CSS, and JavaScript. You can gain proficiency in building intuitive and responsive user interfaces.
Back-End Development: Explore server-side programming, databases, and server deployment. Create dynamic and interactive web applications with it.
Full-Stack Development: Discover how to integrate front end and back end technologies to develop robust and scalable web applications.
Frameworks and Libraries: Dive into popular frameworks and libraries. For example, React, Angular, and Node.js. It can empower you to build sophisticated web projects.
Version Control: Understand the importance of version control systems like Git. It can enable collaboration and efficient code management.
Features and Benefits of the Udacity Web Development Course
Hands-on Projects and Real-World Applications
Udacity Web Development Course emphasizes hands on learning. This is one of the standout functions of the course. Throughout the course, you'll have the opportunity to work on practical projects. It can simulate real world scenarios. 
By tackling these projects, you'll gain valuable experience. You can develop the skills to build functional and visually appealing websites and web applications. This hands on approach ensures that you understand the theoretical concepts and apply them in practical settings.
Interactive Learning Environment and Community Support
Udacity provides an interactive and engaging learning environment. It fosters collaboration and knowledge sharing. Through its user friendly platform, you'll have access to a variety of resources. That includes video lessons, quizzes, and coding exercises. 
Additionally, you'll be part of a vibrant community of learners. There you can interact with fellow students, exchange ideas, and seek assistance. The supportive community and active discussion forums create a conducive atmosphere. It can help with learning and provide valuable networking opportunities.
Industry-Aligned Curriculum and Cutting-Edge Technologies
The Udacity Web Development Course offers a special module. It is meticulously crafted to align with industry standards and best practices. You'll learn the most relevant and up to date web development technologies and frameworks. It will ensure that you stay ahead in the rapidly evolving tech landscape. From foundational languages to advanced frameworks, the course equips you with all the skills. Employers in the field of web development may demand those skills.
Mentorship and Feedback System
Udacity understands the importance of personalized guidance and feedback in the learning process. Throughout the course, you'll have access to experienced mentors who are industry professionals. They will provide valuable insights, and answer your questions. Also, they can guide you on your web development journey. 
Additionally, the course incorporates a robust feedback system. It allows you to receive constructive critiques on your projects and assignments. This feedback loop ensures that you continually improve and refine your skills. Ultimately it can increase your proficiency as a web developer.
Instructors and Experts of Udacity Web Development Course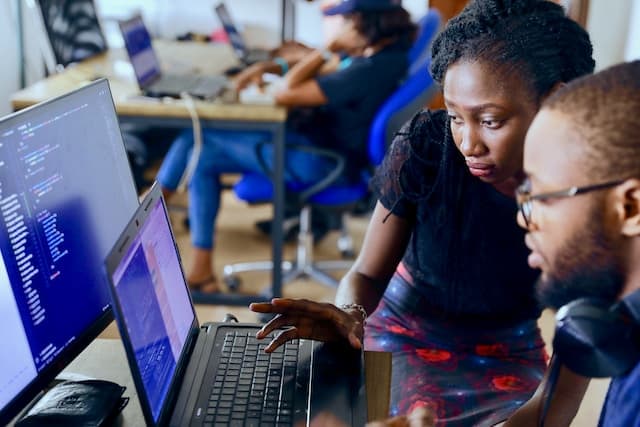 The Udacity Web Development Course boasts a team of exceptional instructors. They are passionate about sharing their expertise and knowledge with aspiring web developers. These instructors bring a wealth of experience and industry insights to the table. It can ensure a top notch learning experience for every student.
Their Expertise and Industry Experience
Each instructor in this course is carefully selected. The selection process is based on their understanding of web development principles. Also, they have extensive experience. They have senior software engineers to renowned web developers. Udacity possesses the practical skills and knowledge needed to excel in the field.
These instructors have worked on a multitude of real world projects. It allows them to share valuable anecdotes and insights from their professional journeys. They have encountered challenges and triumphs firsthand. It enables them to provide practical guidance and relevant examples to students. This real world expertise enriches the learning experience. It equips students with a well rounded understanding of web development.
How Their Knowledge Enhances the Learning Experience
The expertise and industry experience of the Udacity Web Development Course instructors plays a pivotal role. It increases the learning experience for students. By leveraging their practical knowledge, the instructors bring theoretical concepts to life. It makes them more relatable and understandable. They provide real world context. It helps students connect the dots between theory and application.
Moreover, these instructors understand the evolving nature of web development. They stay updated with the latest trends and technologies. They ensure that the course module reflects the current industry demands. The instructors equip students with the skills and tools that are in high demand by employers.
The instructors also foster a supportive learning environment. They encourage students to ask questions, engage in discussions, and seek clarification. Their passion for teaching and dedication to student success is evident in their interactions and the personalized feedback they provide. This level of mentorship and guidance from industry experts elevates the learning experience. It empowers students to become competent web developers.
Job Placement and Career Opportunities
The web development industry is thriving. It offers a plethora of career opportunities for skilled professionals. In today's digital age, businesses rely heavily on websites and web applications. The intention is to engage customers and drive growth. This increasing demand for web development expertise has created a robust job market with a wide range of career paths.
Web developers are sought after by both established companies and startups. They also are sought after by digital agencies and freelance clients. From front end to back end development, a diverse range of roles are available. 
Additionally, full stack developers can seamlessly integrate both front end and back end technologies. They are highly valued in the industry.
How the Udacity Course Prepares Students for Career Success
The Udacity Course is carefully designed to equip students with the skills and knowledge. Here are some ways the course prepares students for career success:
Comprehensive Curriculum
The course covers a wide array of web development topics. For example, foundational languages to advanced frameworks and libraries. This comprehensive module ensures students have a well rounded skill set.
Hands-on Projects
The course emphasizes hands on learning. It allows students to work on real world projects that simulate professional scenarios. By engaging in practical exercises, students gain valuable experience. They can develop the ability to tackle real world challenges they may encounter in their careers.
Industry-Aligned Skills
The course focuses on teaching the latest web development technologies that are in high demand. Students gain practical experience with tools such as React, Angular, Node.js, and Git. That increases their marketability and increases their chances of securing rewarding job opportunities.
Job Placement Assistance and Support Provided by Udacity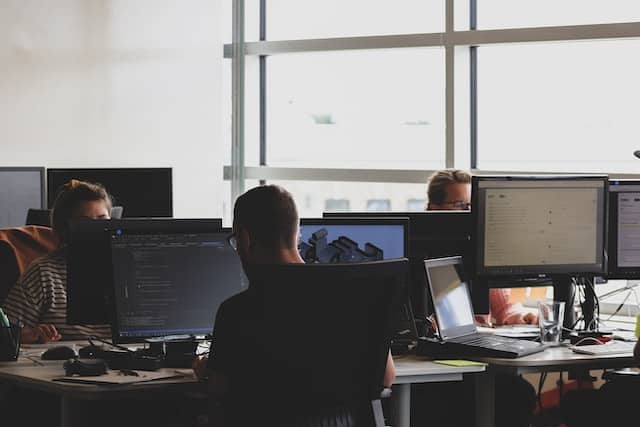 Udacity understands the importance of job placement. They offer robust support to help students launch their careers in web development. Here are some of the job assistance and support services provided by Udacity:
Career Services
Udacity offers comprehensive career services. That includes resume building, interview preparation, and portfolio development. These services are designed to show students' skills. This can help them stand out in the job market.
Job Boards and Networking
Students have access to exclusive job boards and networking opportunities. It allows them to explore job openings and connect with potential employers. These platforms enable students to tap into a vast network of industry professionals. As a result, they can discover exciting career opportunities.
Mentorship and Alumni Support
The Udacity community extends beyond the course length. Students have the opportunity to connect with mentors, industry experts, and alumni. They can provide guidance and support in their career journeys. This mentorship and alumni network serve as valuable resources for ongoing career development.
Comparison with Similar Web Development Courses
In addition to Udacity, there are other popular web development courses available. That includes:
Udemy: Udemy offers a wide range of web development courses taught by industry experts. These courses cover various aspects of web development. It ranges from front end technologies to back end frameworks.
Coursera: Coursera partners with top universities and organizations to provide web development courses. They offer both new and advanced level courses. It covers topics such as web design, front end and back end development, database management, and more.
FreeCodeCamp: FreeCodeCamp is an online platform. It offers a comprehensive module for learning web development. It provides a hands on approach and focuses on projects. That allows students to gain practical experience while building their portfolios.
Comparison of Features, Curriculum, and Learning Experience
When comparing the Udacity Course with these alternatives, several factors should be considered:
Curriculum Scope
The Udacity course offers a comprehensive module. It covers both front end and back end development along with industry aligned frameworks and libraries. Other courses also cover various web development topics, but the depth and breadth of the module may vary.
Learning Experience
The learning experience can differ among platforms. Udacity provides an interactive learning environment with video lessons. They also provide quizzes, coding exercises, and real world projects. Other platforms may offer similar functions, but the instructional style and hands on opportunities may vary.
Instructor Quality
The quality of instructors can vary across different platforms. Udacity ensures that its coaches are experts in their fields with industry experience. Other platforms have a diverse range of coaches. It's important to review their credentials and user feedback to assess their expertise.
Unique Selling Points and Advantages of the Udacity Course
While each platform has its strengths, the Udacity Web Development Course offers unique advantages:
Industry-Aligned Curriculum
The Udacity course focuses on teaching the latest web development technologies and frameworks that are in high demand by employers. This ensures that students are equipped with the most relevant skills.
Hands-on Projects and Real-world Applications
The Udacity course emphasizes practical application through hands on projects. This approach allows students to gain valuable experience by working on real world scenarios. It increases their problem solving capacities and prepares them for professional web development work.
Mentorship and Feedback
Udacity provides personalized mentorship from experienced professionals. They offer guidance and feedback on students' projects. This one on one support helps students refine their skills, and address challenges.
Career Services
In addition to the course material, Udacity offers comprehensive career services. That includes resume building, interview preparation, and job assistance. These resources help students show their skills and navigate the job market effectively.
Pricing and Enrollment Options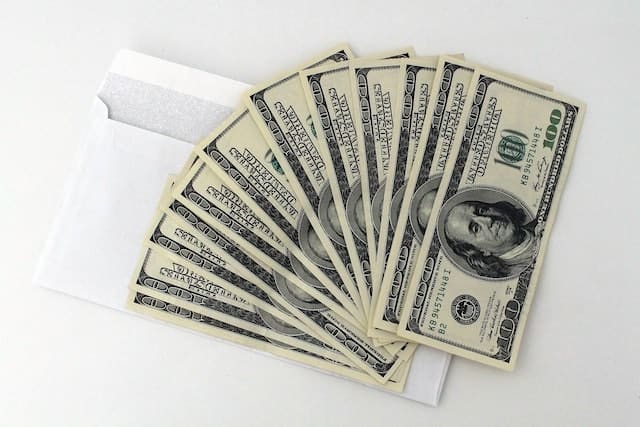 When considering the Udacity Web Development Course, it's important to understand the pricing options and payment plans available. Udacity offers flexible pricing models to adjust different budgets and learning preferences. Here are the key aspects to consider:
Monthly Subscription: Udacity offers a monthly subscription plan. It allows students to pay a fixed fee per month. This plan provides access to all course materials and resources for the length of the subscription.
Nanodegree Program: The Udacity Web Development Course is also available as part of a Nanodegree program. That offers a more structured and comprehensive learning experience. The Nanodegree program includes extra benefits. For example, project reviews, mentorship, and career services. Pricing for the Nanodegree program may differ from the standalone course option.
Available Scholarships and Financial Assistance
Udacity recognizes the importance of accessibility. It strives to provide opportunities for individuals who may face financial hindrance. They offer various scholarships and financial assistance options to eligible students. These programs aim to make the Udacity Web Dev Course more reasonable and inclusive. Students can explore scholarship opportunities on the Udacity website and apply accordingly.
How to Enroll and Start the Course
Enrolling in the Udacity Web Development Course is a straightforward process. Follow these steps to get started:
Visit the Udacity website: Go to the Udacity website and navigate to the Web Development Course page.
Choose the desired enrollment option: Select the pricing model that suits your needs. You can choose a monthly subscription or the Nanodegree program.
Complete the enrollment process: Fill out the necessary information. Proceed with the payment or scholarship application, depending on your chosen option.
Access the course materials: Once enrolled, you will gain access to the course materials. That includes video lessons, quizzes, coding exercises, and projects. These resources are designed to help you learn and apply web development skills effectively.
Engage with the community and support: Take advantage of the interactive learning environment and community support provided by Udacity. Engage with fellow learners, mentors, and coaches. Enhance your learning experience and receive lesson when needed.
Conclusion
The Udacity Web Development Course offers a comprehensive and industry aligned learning experience. With its hands on projects, the course equips students with the skills needed to excel in the field. Udacity increases the learning experience by providing customized mentorship and a supportive community. That can also foster professional growth.
Udacity has a commitment to job assistance and career services. It ensures that students are well prepared for the job market. The course's flexible pricing options and available scholarships make it accessible to a wide range of individuals.
Enrolling in the Udacity Web Development Course opens doors to exciting career opportunities. This course provides the necessary knowledge and practical skills. So that, students can thrive in the digital landscape.